Boost Awards APAC
International Awards Agency
Australia and Asia Pacific
We are the world's first and largest award entry consultancy. With over 2,000 awards won, our team of award writers can help you win business awards.
How Boost Awards APAC can help you win
Don't just participate—dominate with Boost Awards!
In the dynamic and rapidly evolving business landscape of the APAC region, business awards serve as catalysts for positive change. Beyond the glittering trophies and ceremonies, these accolades propel companies towards excellence, innovation, and global recognition.
Boost Awards offers a range of services tailored to the Asia-Pacific and audience, designed to assist individuals and businesses in navigating and excelling in regional business awards. Our team of expert business award writers is well-versed in the unique dynamics of the APAC market, ensuring that our services align with the specific needs of businesses in this region.

With thousands of awards to choose from, we can save you time and money by advising which are the right awards for your business.

By writing, presenting and evidencing your achievements in the most compelling way, our award writers will dramatically increase your chances of success.

We help you collect and measure evidence vital for a strong award entry, using our unique team of impact evaluation specialists.
We can increase your chances of winning business awards…
Boost Awards is your dedicated partner from award selection to entry writing and evidence gathering. Elevate your visibility, credibility, and recognition in the APAC market, boosting your chances of success in business awards. Your achievements deserve the spotlight!
Through a myriad of industry-specific, individual spotlight and creative awards, our clients throughout the APAC region have witnessed tangible benefits that extend beyond mere recognition.
Enhanced Visibility and Credibility
Business awards act as a spotlight, illuminating successful enterprises in the vast APAC business landscape. Winning prestigious awards provides unparalleled visibility, attracting the attention of customers, investors, and potential partners. The credibility associated with these awards enhances a company's reputation, instilling confidence in stakeholders and reinforcing its position as an industry leader.
Time and Cost Efficiency
Boost Awards understands the fast-paced nature of business in the APAC region. We streamline the award selection and entry process, saving you valuable time and resources. This allows you to concentrate on core business activities while maximizing your chances of success in APAC-centric awards.
Stimulating Innovation and Excellence
Business awards often come with stringent evaluation criteria, challenging companies to continually strive for excellence and innovation. Through awards submissions and planning, Boost can help you understand how innovative you are, and where your ideas fit in the modern marketplace. The competitive nature of awards also fosters a culture of continuous improvement, driving companies in the APAC region to push boundaries, invest in research and development, and adopt cutting-edge technologies to stay ahead of the curve.
Global Networking and Market Expansion
Winning business awards opens doors to valuable networking opportunities. Many award ceremonies and events provide a platform for companies to connect with industry experts, potential investors, and collaborators. This networking facilitates cross-border partnerships, enabling APAC businesses to expand their market reach and explore new avenues for growth.
"Boost were quickly able to grasp the theme for an award and add a level of creativity to the submission that helped us not only stand out from other entries, but produced something of value that can also be used for other purposes, generating something with a real return on investment"
"I would not contemplate a complex award application without Boost"
"Working with Boost Awards on our Queen's Award application has been a smooth and easy process from start to finish. We were very satisfied with the quality of our application and wouldn't hesitate to use Boost again for future applications"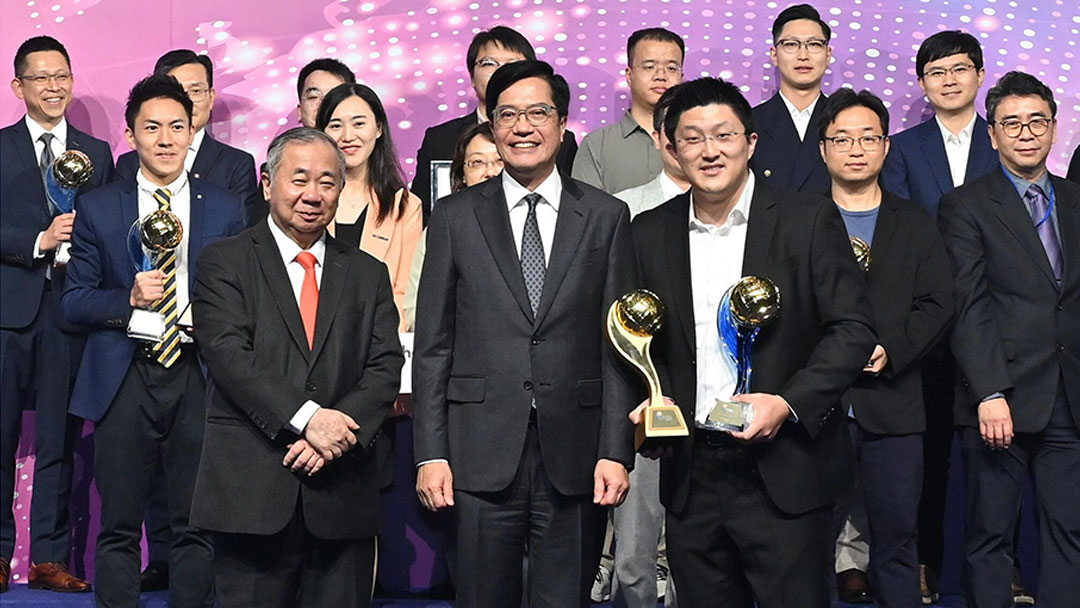 Hong Kong Business Awards
Looking for awards to enter?
Sign up for our free email deadline reminders to make sure you never miss an awards deadline again.
Every month you will receive a comprehensive list of upcoming business awards deadlines (in the next two months) organised by industry sector.
Best of all, just like UK Awards List, it is is completely free of charge. Sign up today and join thousands of other companies wanting to win awards.
Please note that we are unable to accept personal email addresses like Gmail or Hotmail.